Keynote Speaker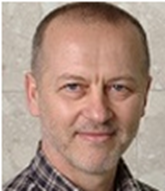 Prof. Antanas Verikas
Halmstad University, Sweden
Prof. Antanas Verikas was awarded a PhD degree in pattern recognition from Kaunas University of Technology, Lithuania. Currently he holds a professor position at both Halmstad University Sweden, where he leads the Department of Intelligent Systems, and Kaunas University of Technology, Lithuania. His research interests include learning systems, classification, fuzzy logic, image processing, computer vision, pattern recognition, applied soft computing, and visual media technology. He published more than 170 peer reviewed articles in international journals and conference proceedings and served as Program committee member in numerous international conferences. He is a member of the European Neural Network Society, International Pattern Recognition Society, International Association of Science and Technology for Development, and a member of the IEEE.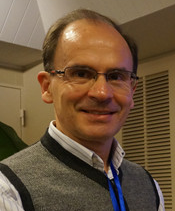 Prof. Xabier Basogain
University of the Basque Country, Bilbao, Spain
Xabier Basogain is professor of the University of the Basque Country - Euskal Herriko Unibertsitatea. He is doctor engineer of telecommunications by the Polytechnic University of Madrid, and member of the Department of Engineering Systems and Automatics of the School of Engineering of Bilbao, Spain. He has taught courses in digital systems, microprocessors, digital control, modeling and simulation of discrete events, machine learning, and collaborative tools in education. His research activities include the areas of: a) soft computing and cognitive sciences to STEM; b) learning and teaching technologies applied to online education and inclusive education; c) augmented and virtual reality with mobile technologies.
Plenary Speaker
Prof. Mario Barajas Frutos
University of Barcelona, Spain
Mario Barajas Frutos is a Doctor in Education from the University of Barcelona and Master's Degree in Educational Technology from San Francisco State University in the USA. He holds degrees in Engineering and in Philosophy and previously taught Mathematics in secondary education. He teaches about Digital Learning Environments, and in the doctoral program 'Education and Society' at the Faculty of Education of the University of Barcelona. He is a founder of the new Institute of Educational Research of the same University. He is a member of different Research Committees, Journals and Conferences at an international level. During the last two decades, Dr. Barajas has coordinated and participated in a large number of the European Union funded projects and leads the research group Future Learning (www.futurelearning.org).